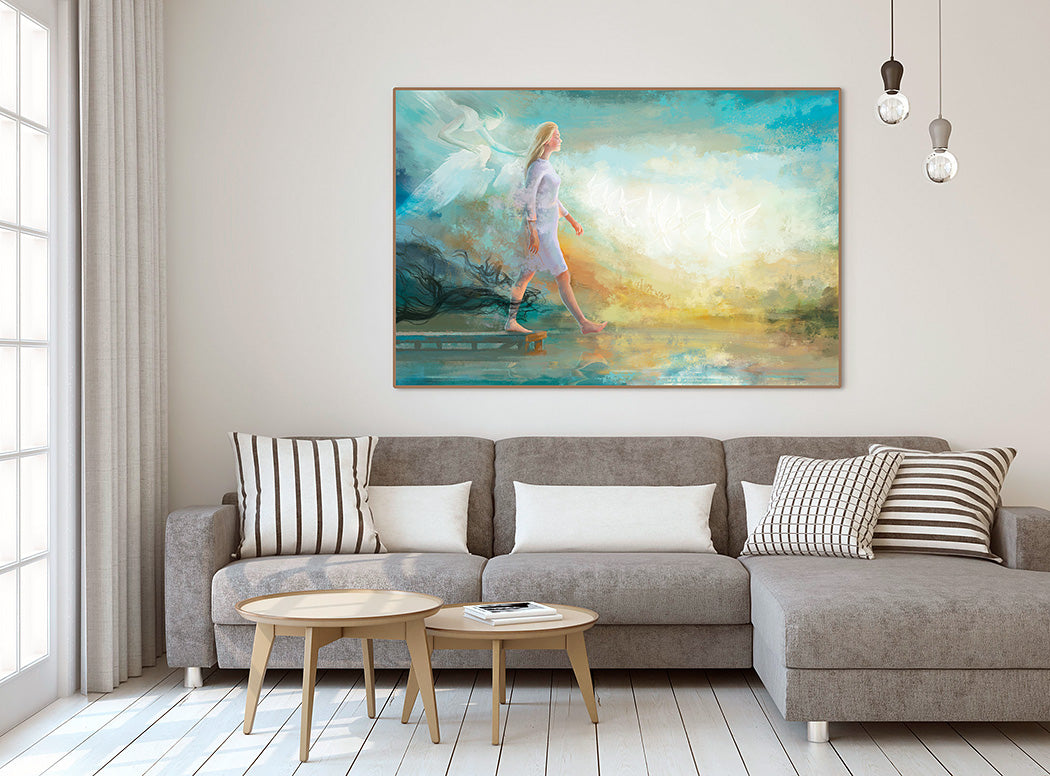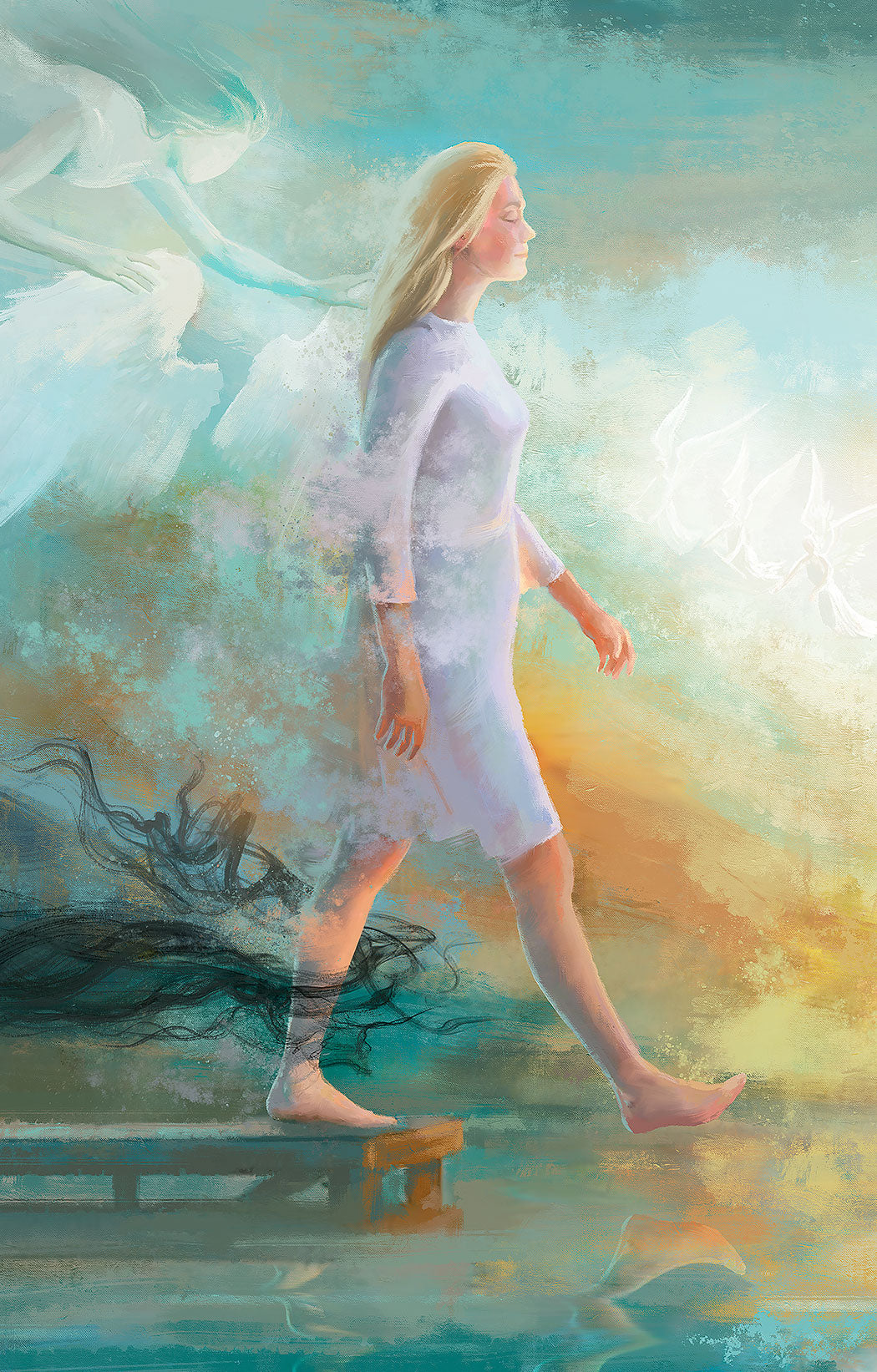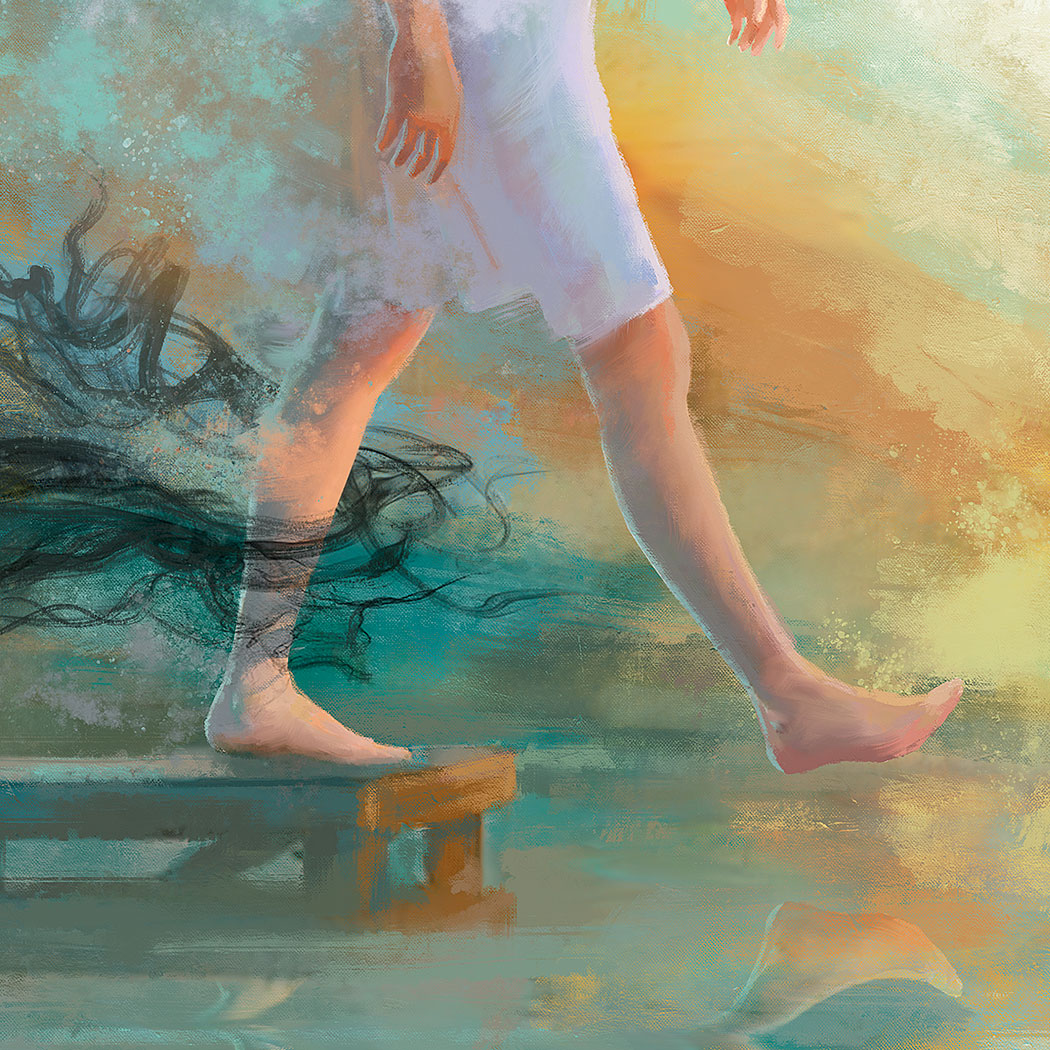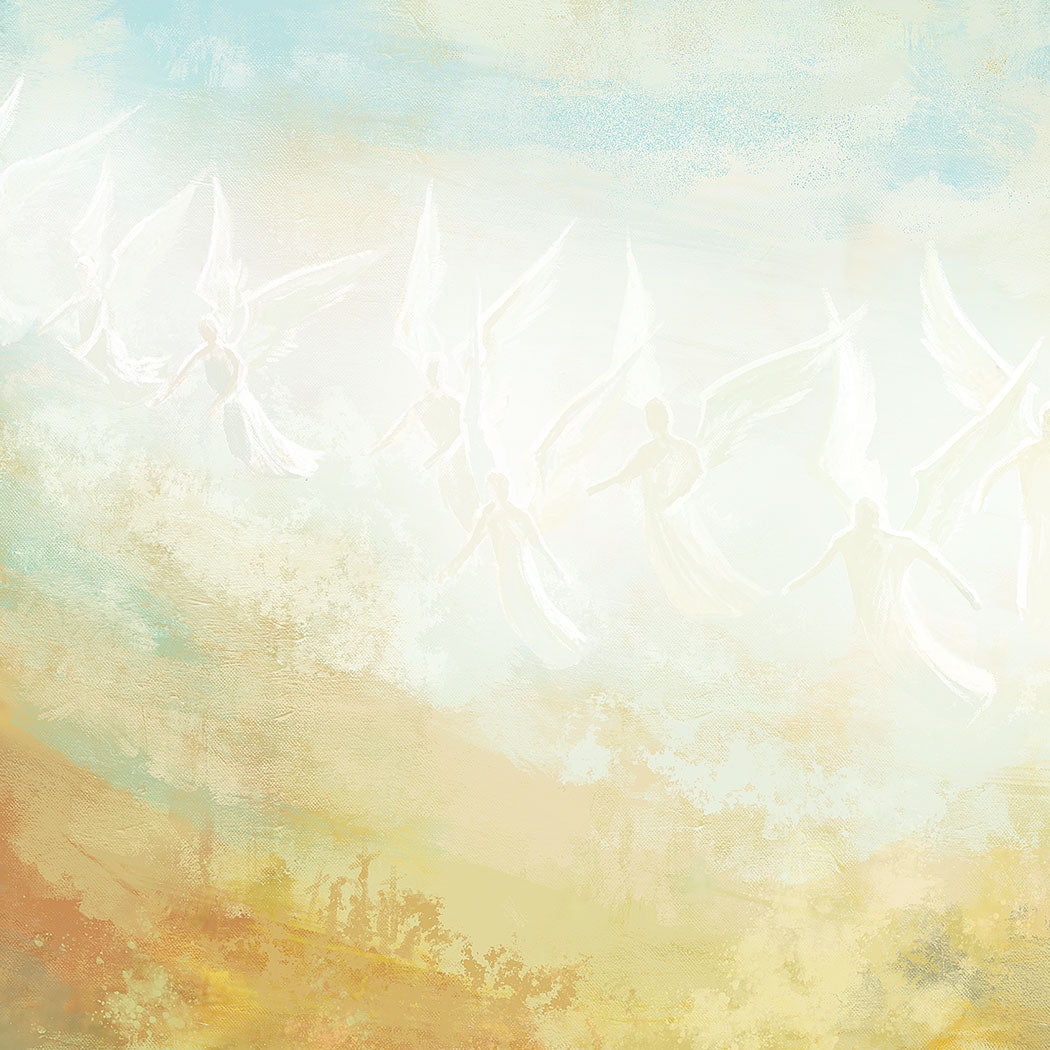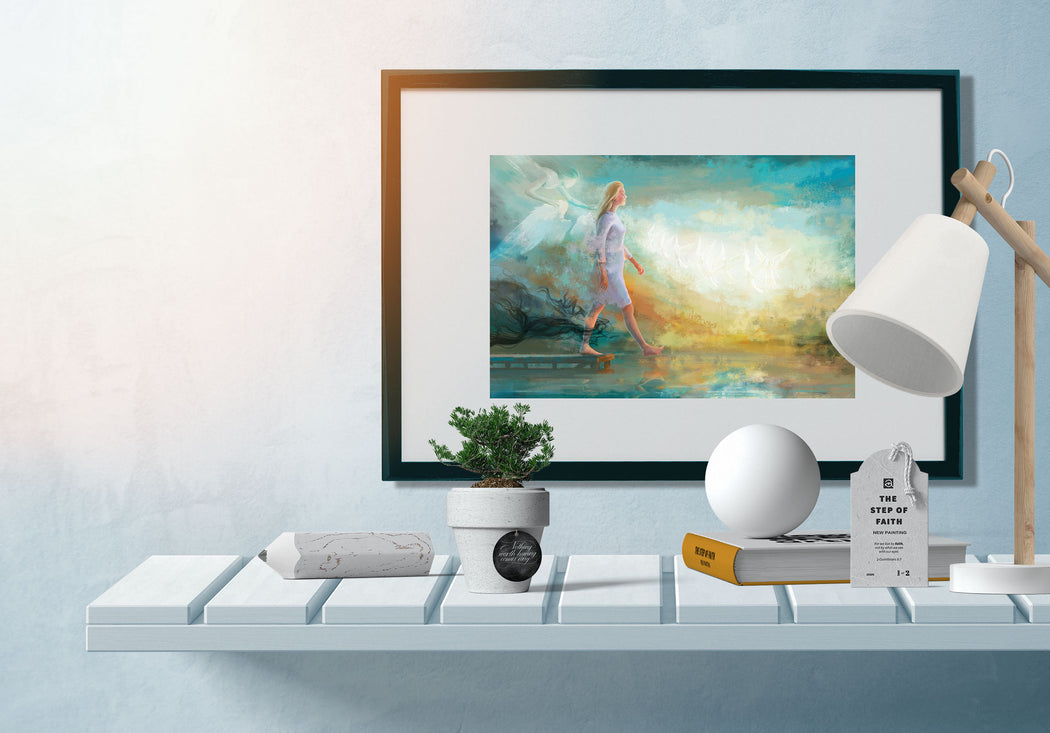 Limited/Open Edition art print "The Step of Faith" 2 Corinthians 5:7
Title: "The Step of Faith"

I know how difficult it is to take a leap into the unknown, into an area that seems so uncertain and unreliable, even scary ... a step that kicks us out of the familiar and safe and reliable.  Yet this is the exact move that so many of us need to make at this time - a plunge into the unknown and the unfamiliar.  Yes, it is scary, but it is also a leap filled with expectancy and mystery, and excitement - a leap of faith.  Stepping out in faith requires us to trust God above our feelings and circumstances.  It is actually the only way to live a meaningful and significant life that touches- and helps transform the lives of those around us.
Scripture inspiration:  For we live by faith, not by what we see with our eyes. 2 Corinthians 5:7
Now faith brings our hopes into reality and becomes the foundation needed to acquire the things we long for. Hebrews 11:1
***

Product Details: Limited Edition Giclée print 
Material: Canvas / Paper

* The watermark will NOT appear on the print

Limited Edition Giclée Print on Paper / Canvas (Only 50 pcs per size):
* Museum-quality Fine art Giclée prints
* Premium Archival Paper / Canvas
* Hand signed and dated by the artist
* Comes with a Certificate of Authenticity
* Paper has a white border around the edge for better framing
* Canvas has a printed border (about 1,2in) around the edge for better framing
***

Shipping Details:
* Prints on paper and canvas will be delivered rolled in a sturdy shipping tube to prevent any damage during transportation. We ship worldwide.

***

Read Our Customer's Testimonials