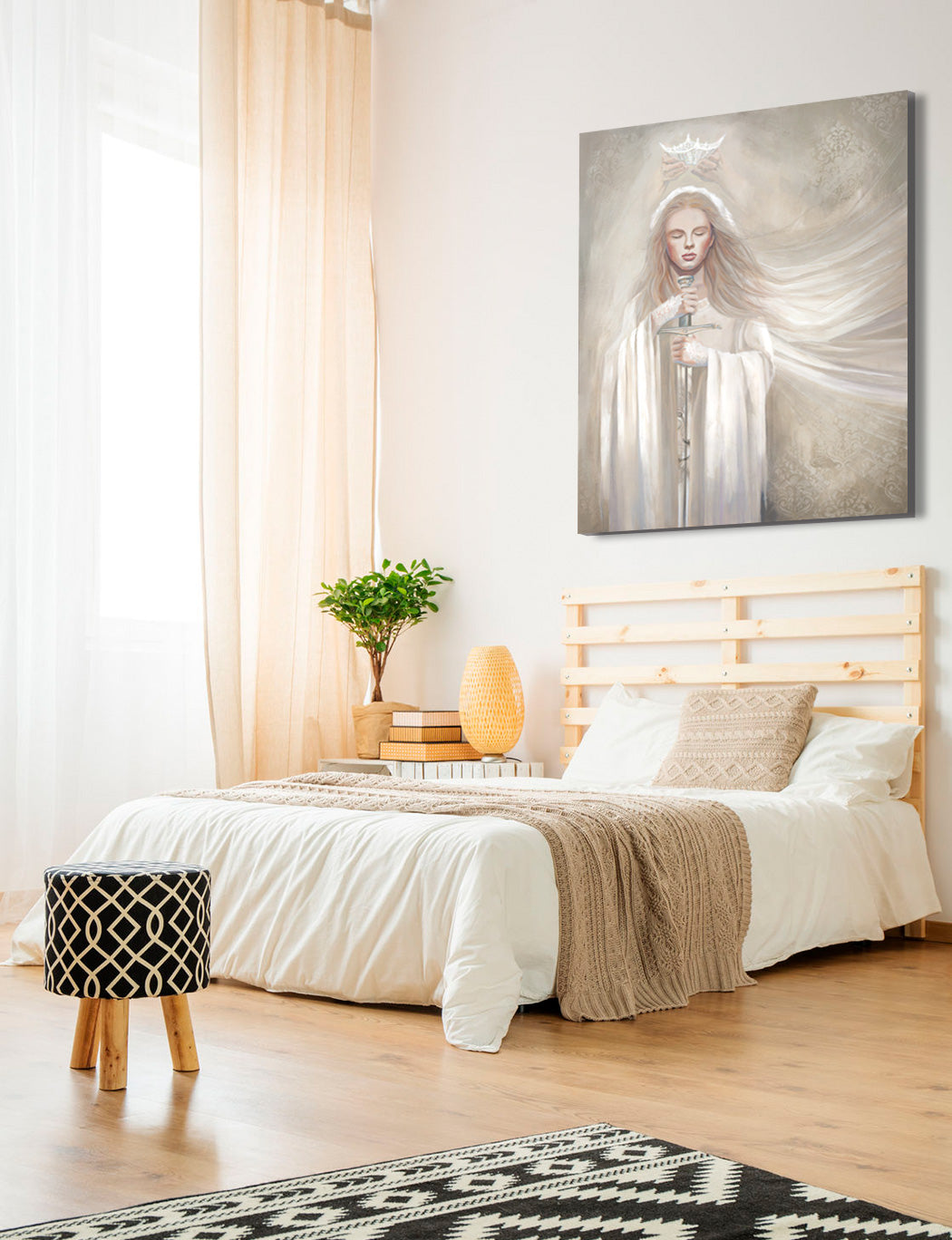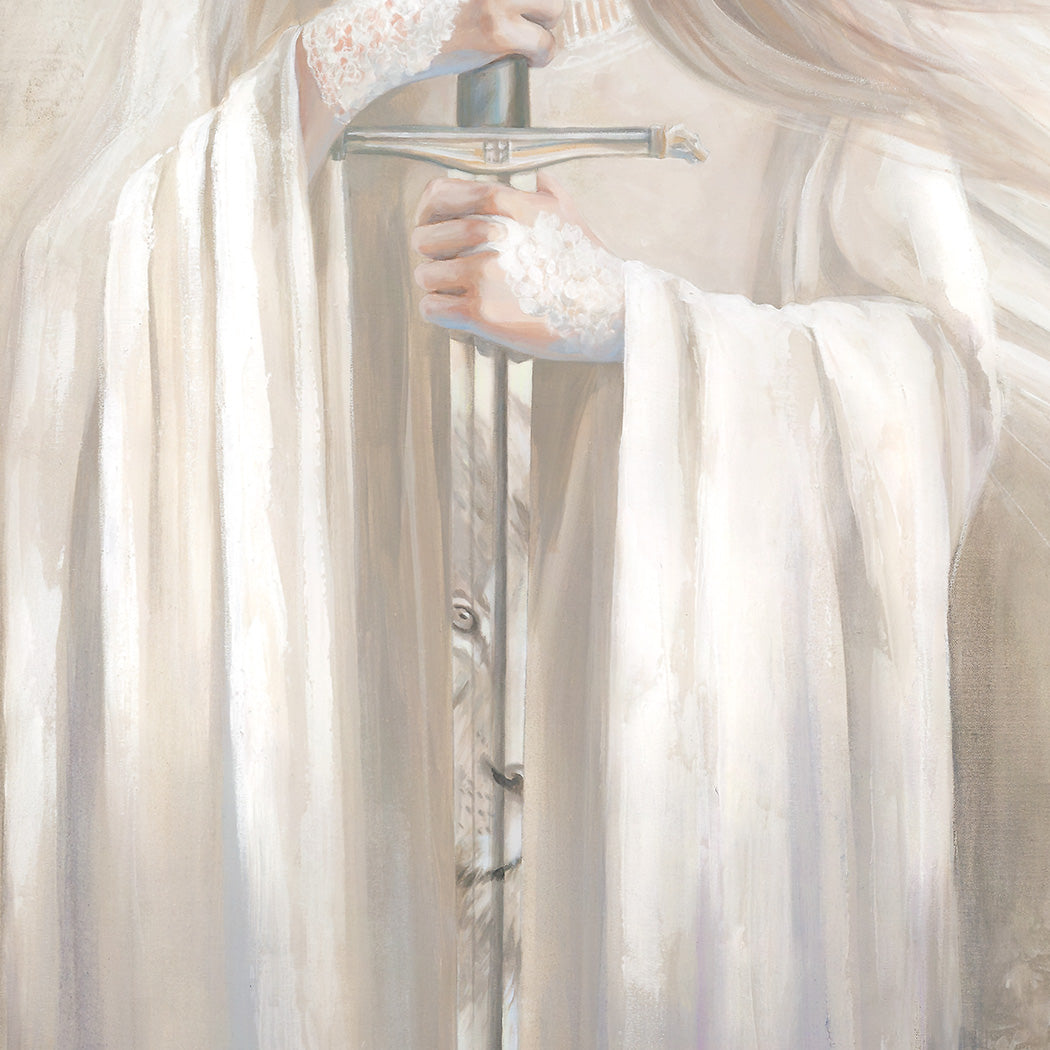 Original painting "Bride of Christ - Dedicated to the Lord" Revelation 19:7,8, 2 Corinthians 11:2
Title:  "Bride of Christ - Dedicated to the Lord". "It is time for the daughters of the Lord to arise, and take their place in His army!"
Eve Juurik "Christian TV host, author, and speaker"
"I absolutely love, love, love this painting! It speaks heaps to me! It encourages me to keep the sword of the Word of God continually ready to release. It keeps in front of my eyes my true identity as a royal princess of the Almighty God. Truly powerful. Thank You, Ain, for this masterpiece!"
***
Scripture inspiration: Let us rejoice and exalt him and give him glory because the wedding celebration of the Lamb has come. And his bride has made herself ready. Fine linen, shining bright and clear, has been given to her to wear, and the fine linen represents the righteous deeds of his holy believers. Revelation 19:7,8 (TPT)

You need to know that God's passion is burning inside me for you, because, like a loving father, I have pledged your hand in marriage to Christ, your true bridegroom. 2 Corinthians 11:2 (TPT).


Product Details: This is an Original painting (not a copy or print) 
Size: 47.3x59.1in (120x150cm)
Material: Acrylic on canvas
Signed & dated by the artist.
If you would like a discount on this painting, write me an e-mail!

Shipping Details:
This painting includes free shipping and will be delivered rolled in a sturdy shipping tube with the greatest care to prevent any damage during transportation.
***