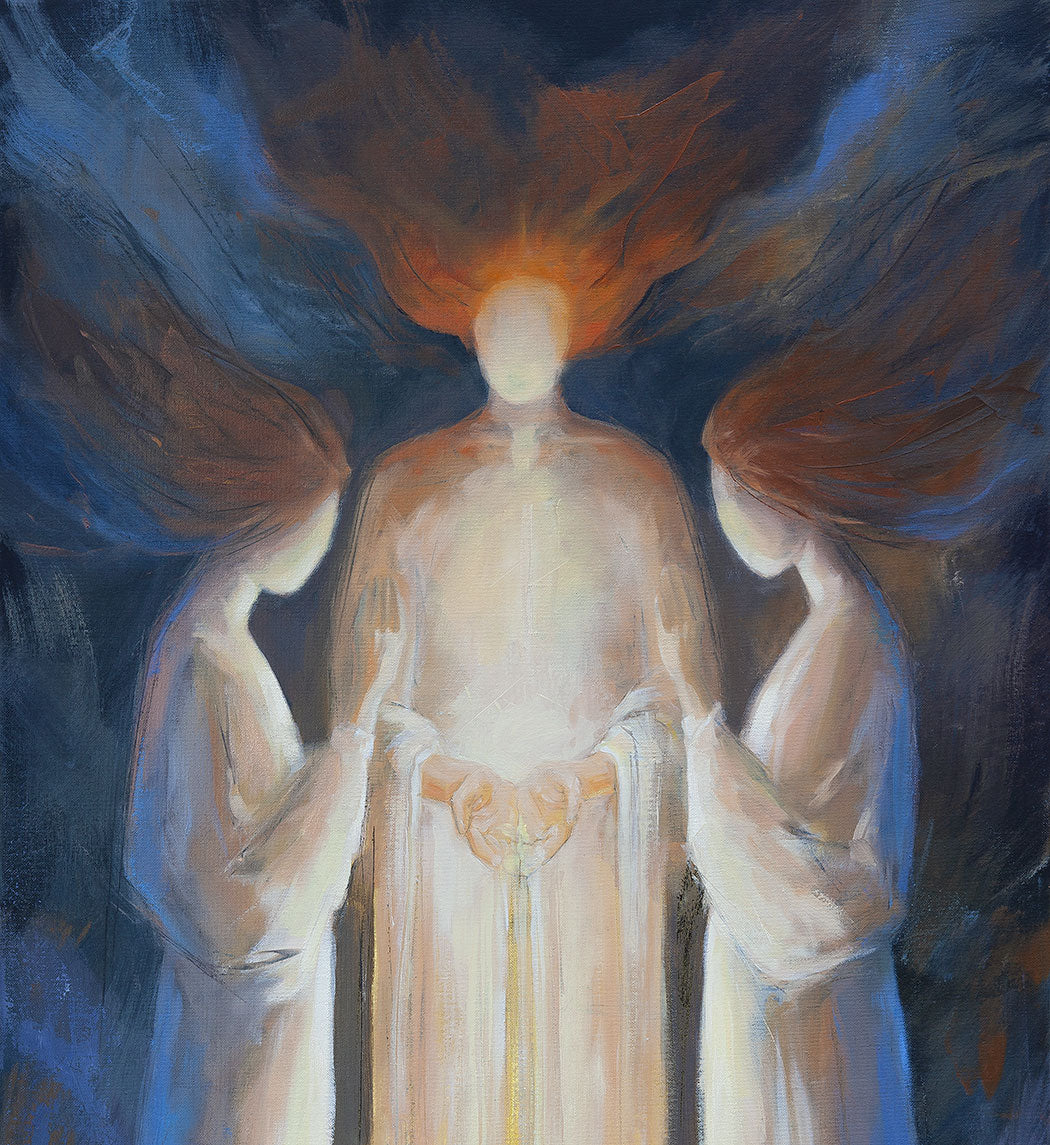 Original "Fear not, for I am with you" Isaiah 41:9-10
Title: "Fear not, for I am with you"

Scripture inspiration: I have chosen you and will not throw you away. Fear not, for I am with you. Do not be dismayed. I am your God. I will strengthen you; I will help you; I will uphold you with my victorious right hand. Isaiah 41:9-10 (TLB)
He won't brush aside the bruised and broken. He will be gentle with the weak and feeble, until his victory releases justice. And the fame of his name will birth hope among the people. Matthew 12:20-21 (TPT)

This painting was created for a group exhibition "Courage to Be". The subject-matter of the exhibition was: Reflections on abilities and disabilities, overcoming obstacles and becoming greater - living without fear in the deep love and passion the Father has for us. 

Watch the Process of the painting!
***
Product Details: This is an Original painting (not a copy or print) 
Size: x19.7x47.24in (50x120xcm)
Material: Acrylic on canvas, gold leaf
Signed & dated by the artist.

If you would like a discount on this painting, write me an e-mail!

Shipping Details:
This painting includes free shipping and there are two ways to deliver:
1) will be delivered rolled in a sturdy shipping tube with the greatest care to prevent any damage during transportation.
2) will be delivered flat, stretched on stretcher bar, and with golden gallery frame.
Write your preferred way in the comment box in Your cart.