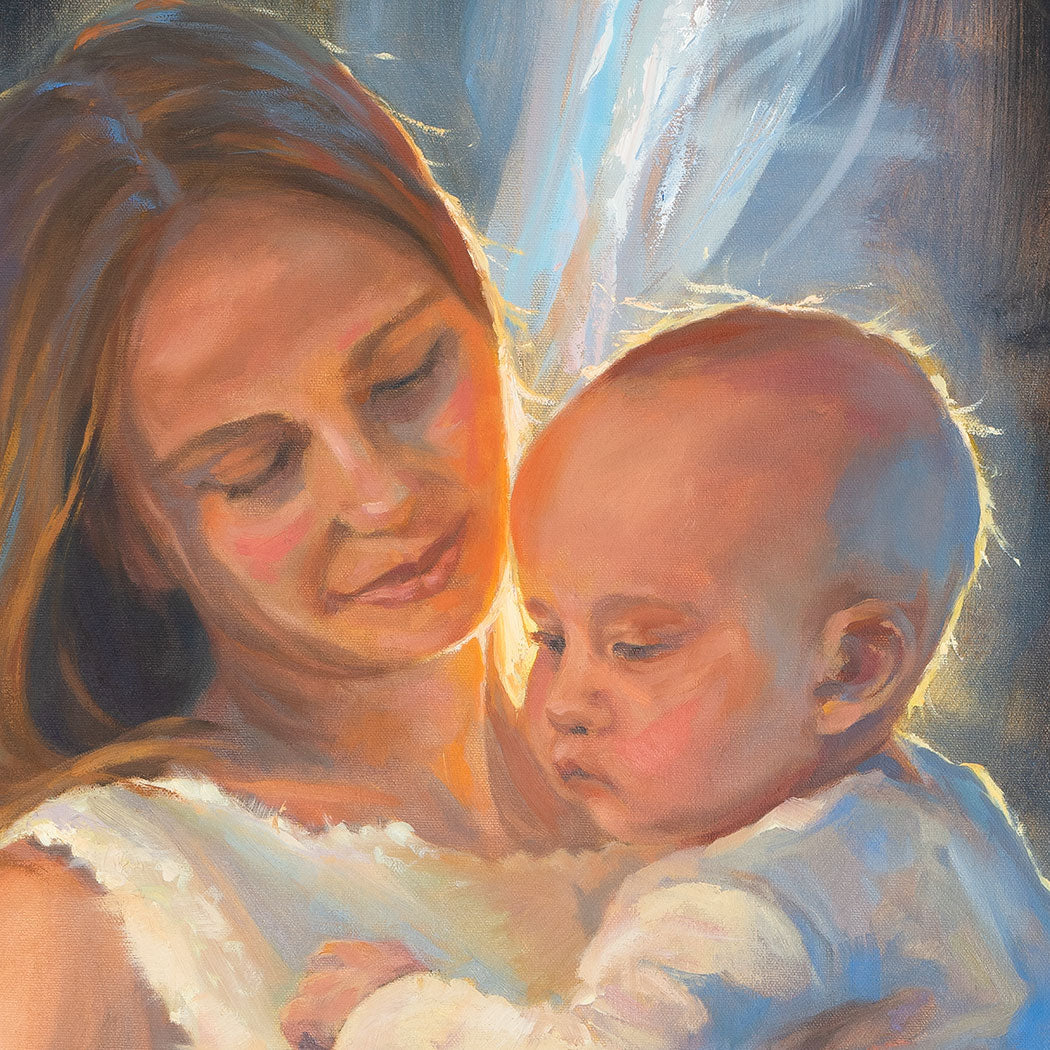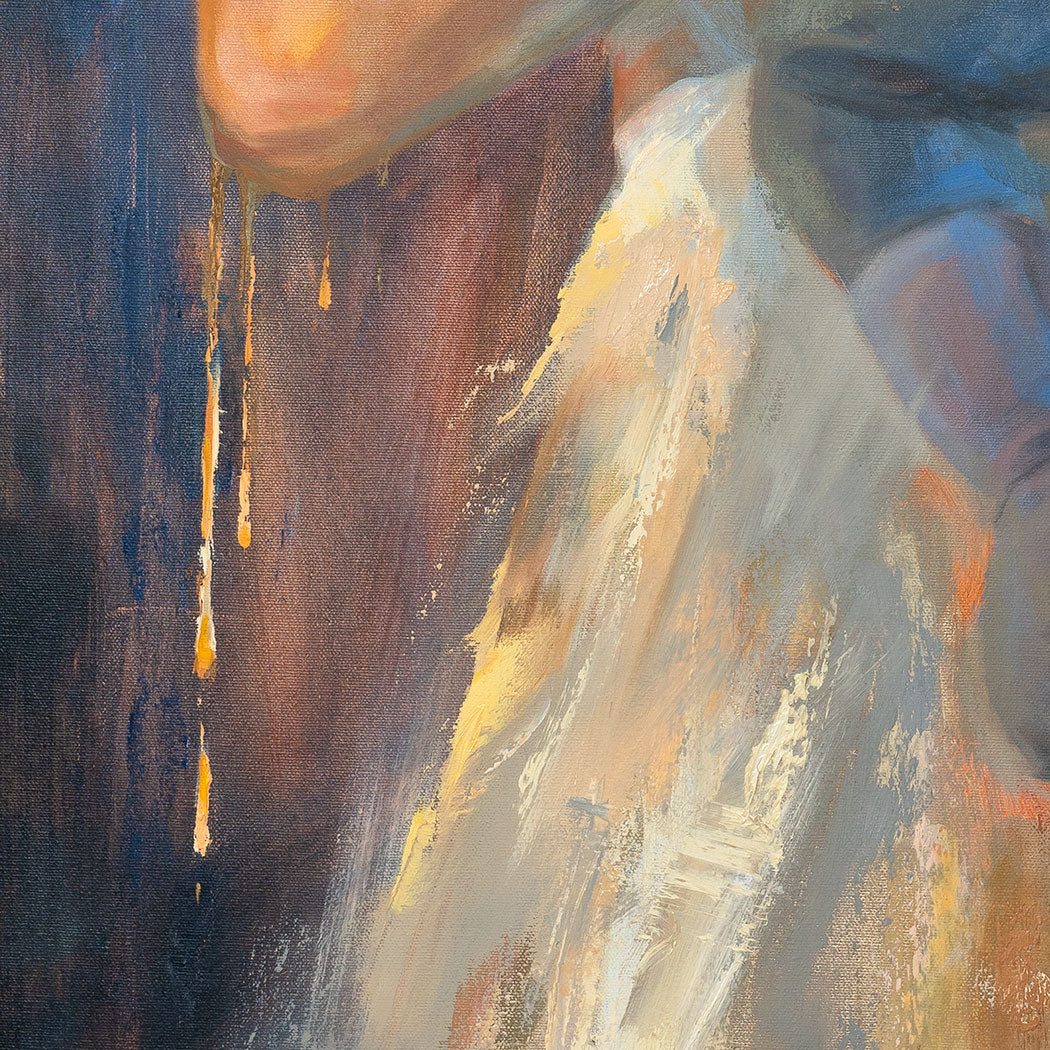 Original painting "Always behind you"
There are moments in life when we experience their presence, but there are also times when it is not felt, and only in retrospect do we realize that they have been active in the situations of our life. Regardless of our experience, we can have the firm conviction that the ministering spirits sent by God are always near us, protecting and defending us from all harm.
Scripture inspiration: God sends angels with special orders to protect you wherever you go, defending you from all harm. Psalm 91:11
Product Details: This is an Original painting (not a copy or print) 
Size: 31.5x47.2in (80x120cm)
Material: Oil on canvas
Signed & dated by the artist.

* The watermark don't have on the original

Shipping Details:
This painting includes free shipping and will be delivered rolled in a sturdy shipping tube with the greatest care to prevent any damage during transportation.
***